Recommend Darr's obituary to your friends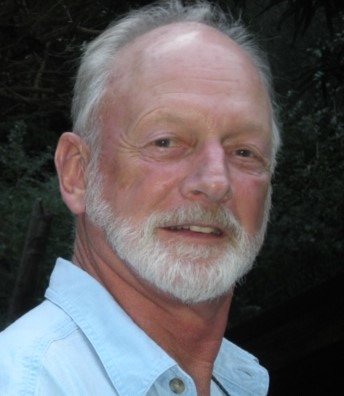 Obituary of Darr L Smoller
Darr Lamont Smoller, 72 of West Yarmouth, passed away peacefully on September 5, 2020 after a brief battle with cancer. Darr was the son of Frank and Shirley Smoller of Falmouth, MA and was predeceased by his wife Suzanne (Dandeneau) Smoller of 42 years. He is survived by his son Jarod Smoller and his wife Beth of Halifax, MA; his son Adam and his wife Aya of Sasebo, Japan. He was grandfather to Emma, Jaxson and Caleb. Darr was second in a family of 8 siblings. He is survived by his eldest sister Penny (Smoller) Starr of Nantucket, MA, brother Kevin of Falmouth, MA, sister Sharman of South Yarmouth, MA, brother Blaine of Brewster, MA and sister Nikki of Falmouth, MA. He was predeceased by brother Jeremy of Chatham, MA and sister Kimberly of Falmouth, MA. He was loved by many nieces and nephews as well as all of their spouses and children.
Darr attended Lawrence High School in Falmouth and then joined the US Navy in 1964. He was honorably discharged in 1968 after serving onboard the USS Garcia in the Mediterranean Sea and Atlantic Ocean as a Sonar Technician. After his time in the Navy Darr learned how to install carpet, tile and linoleum flooring, a trade that served him well. In 1980 he began delivering home heating oil and other products for Nelson Coal and Oil, CO of Hyannis. He delivered fuel for over 30 years until his retirement.
Of the many hobbies that Darr enjoyed, playing pool was near the top of the list. He founded and ran the Cape Pool League for 25 years. He played in the league for nearly 40 years on teams from many different host establishments, but always with the same core group of teammates. Darr played in many golf leagues in the area also. His hobby that was enjoyed by the most people was his love of shellfishing. He would dig steamers and quahogs at any opportunity he could. When the fall came he could always be found scratching for his limit of oysters. Once he had stockpiled enough shells and meat, Darr would make either chowder or stuffed quahogs and bring some to everyone who wanted any. More recently Darr's passion was restoring his 1967 MGB with his Grandson Jaxson. He especially loved being able to teach Jaxson about the different tools that he was using, but ultimately it was about spending the time with him.
Darr made an imprint on everyone that he came across, from store clerks at the grocery store, to people at the bowling alley or in the pool league. The biggest impressions that he made were to his closest friends and his sons. Due to the current national health crisis, there will be a memorial held at a more appropriate time to celebrate Darr's life and legacy. Just keep the stories shorter than he did.
In lieu of flowers the family would ask that you make a donation in Darr's honor to The Jimmy Fund and help a child beat cancer.