Kingston, MA | Carver, MA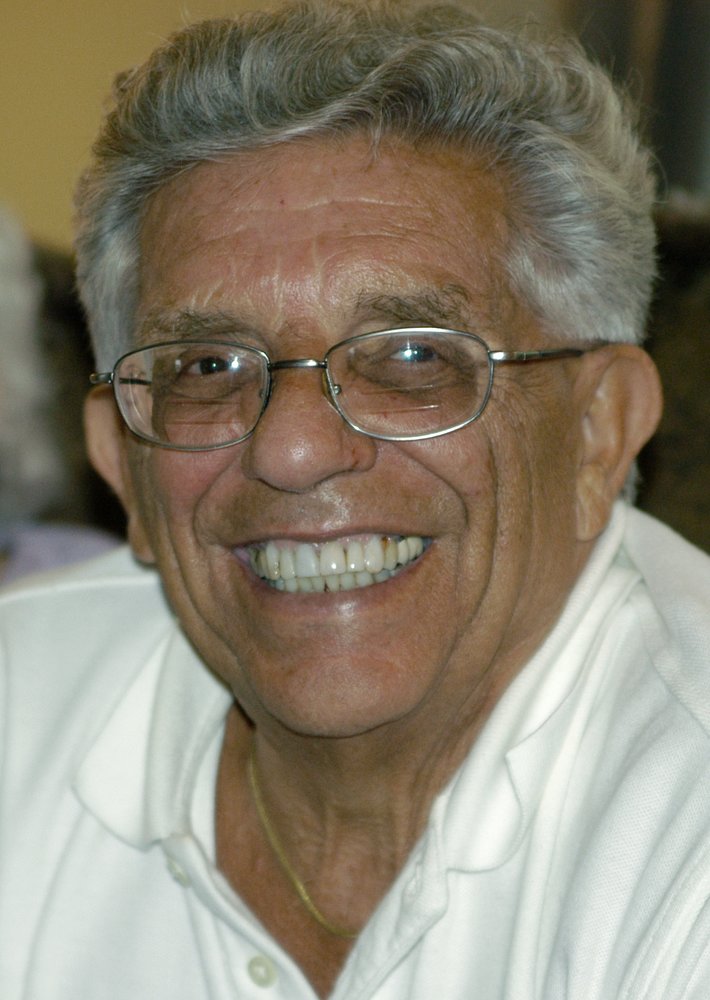 Obituary of Philip C Mazzola
If he wasn't outside mowing, mulching and manicuring the lawn, Phil could often be found walking hand in hand through Town & Country Estates in Kingston with his beloved partner of 24 years, Helen Smith. Having found one another in their 60's, they became inseparable in life, and passed away within 12 hours of one another on July 9 and 10, 2021.
Phil was born in Somerville, MA in 1931, the first son of Salvatore and Concetta Mazzola who immigrated from Sicily. After high school graduation he enlisted in the Navy and was stationed aboard aircraft carriers during the time of the Korean war. After discharge he enrolled in Northeastern University where he earned his BS in Electrical Engineering.
In May 1960 he was married and accepted a job at Lockheed Martin in Sunnyvale California, the first of the many quality engineering management roles he would hold at various defense contractors during his career. In 1962 he and his then wife Dorothy moved back to Boston and welcomed their first child, Donnamarie. Christopher was born a year later, followed by James in 1968.
Fatherhood suited him well. His high expectations and support for his children were a constant in their lives. From Cub Scout leader to homework helper, theater audience member to sports fan, he was present and involved in his children's lives and activities from the moment he arrived home from work at promptly 5:15 pm each night. Ever the athlete, on some nights he went out after dinner for his hockey or softball team practice. Friday nights were square dance night at the Square Saints, and weekends were spent on home maintenance (he could fix anything) or yardwork. The lawn at the family home in Canton was always perfectly manicured, with a well-tended vegetable garden in the back. On special occasions, he'd take the kids to Fenway Park or the Boston Garden, or pack everyone in the station wagon to go to the drive-in movies. Road trips were always special, because he loved to sing in the car with whomever would join in. "You are My Sunshine" by Johnny Cash, "Swinging on a Star" by Bing Crosby and "A-You're Adorable" by Perry Como were favorite family tunes. Eventually hockey practice was replaced by rehearsals with a barbershop chorus, starting with Baystatesmen in Canton. He sang lead and loved the music and camaraderie.
After his divorce, he eventually met Helen Smith. Helen was a former Sweet Adeline singer, and they shared a love of singing and dancing (she was partial to line dancing, and he was partial to swing). For years they split their time between a home in Parrish Township, FL and Kingston, MA. Retirement in Florida consisted of daily lap swimming, followed by softball practice, walks with Helen in the neighborhood, community social events, and singing with the Barbershop Chorus of the Keys. In the summer, they'd head back north and enjoy hosting grandchildren on the lake for swimming, fishing and boating, and trips to Boston or Foxboro to enjoy a sports game.
In time they decided to sell the Florida and Kingston houses and move to Town and Country Estates. They were well known and loved in the community. Helen had Parkinson's disease, and Phil was a doting and devoted partner as the disease progressed. They participated in social activities as much as they could, and Helen was privy to family plans to surprise Phil with a 90th birthday party later in July.
No one could have guessed in early June 2021 that Phil would land in the hospital a few weeks later. He had been seen trimming and mulching the beautiful rhododendrons that lined their property and appeared to be in perfect health. No one, least of all Phil and Helen, would have suspected that an aggressive lung cancer had invaded his chest and created a cascade of symptoms from which he would not recover. Nor would anyone have guessed that Helen would experience her own health crisis a week later and be admitted to the same hospital, same floor, only rooms away. Though they would not see each other, their loving bond transcended hospital walls and protocols. They passed away within hours of one another, surrounded by family at their bedsides, and the spirit of loved ones calling them home.
Phil was predeceased by his brother Salvatore of Hudson, NH, who passed away in January 2021. He is survived by his sister Connie Rossetti of Windham, NH; sister Ann Scalese and her husband Jim of Palm Beach Gardens, FL; brother Robert Mazzola and his wife Judy, of Abington, PA; and ex-wife Dorothy Mazzola of Canton. His children include Donnamarie Mazzola of Burlington, NJ; Chris Mazzola and his wife Danielle of Orlando, FL; and Jim Mazzola and his wife Laura of Canton, MA. He leaves behind five beloved grandchildren: Anthony Mazzola and his fiancé Alex of Newington, CT; Alexandra and Joseph Mazzola of Orlando, FL; and Michael and Jennifer Mazzola of Canton MA, as well as many nieces, nephews and their children.
A joint memorial service for Phil and Helen is being planned by their families at Shepherd Funeral Home in Kingston followed by a celebration of their lives at Town and Country Estates in the fall.
In lieu of flowers, memorial donations may be made to American Parkinson Disease Association, 135 Parkinson Avenue, Staten Island, NY 10305. Online tribute donations can also be made to the Michael J Fox Foundation for Parkinson's Research.https://www.michaeljfox.org/
Share Your Memory of
Philip
216 Main Street
Kingston, MA 02364

116 Main Street
Carver, MA 02330
For all mailings please use:
P O Box 325
Kingston, MA 02364

Looking for something you can't find? We make it easy to get the answers you need. Please feel free to contact us at anytime