Kingston, MA | Carver, MA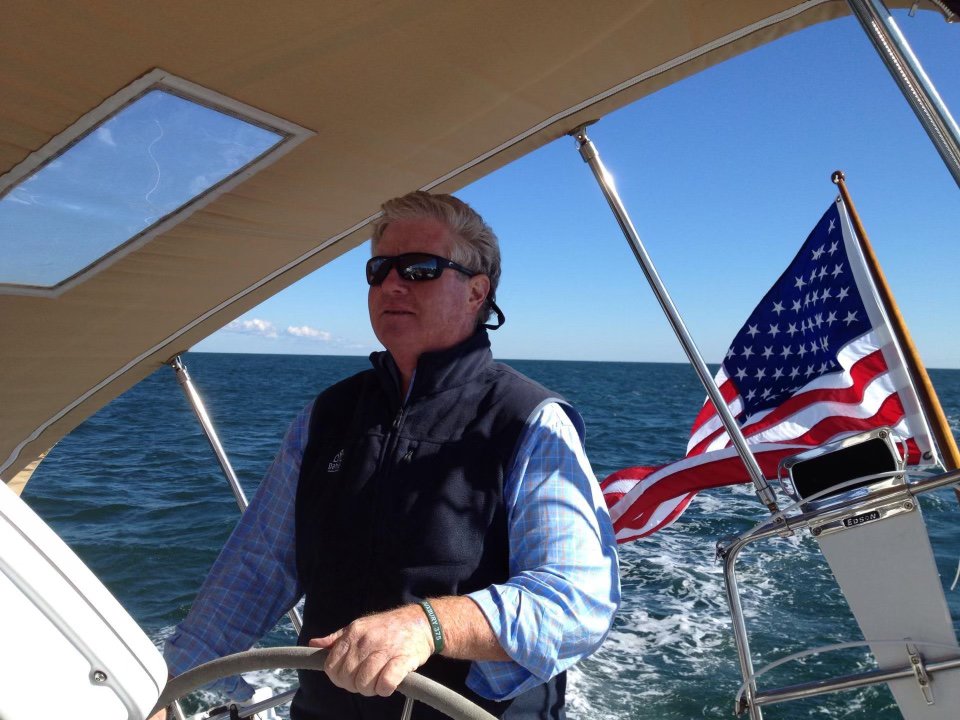 Obituary of Shawn M. Dahlen
Shawn Matthew Dahlen, of Duxbury, passed away peacefully on January 23, 2021. Born June 16, 1953, he was the oldest of 8 children born to John and the late Sheila (Noonan) Dahlen. Shawn grew up in Duxbury, graduating from Duxbury High School class of '71 and Wentworth Institute of Technology class of '75 with an A.S degree in Civil Engineering and a B.S. degree in Engineering Management, with honors. That was just the start of his story.
Shawn was industrious and entrepreneurial at an early age. As soon as he had his driver's license at age 16, he bought a truck and a lawn mower and started a landscaping company in Duxbury. The business grew and prospered even though he was busy completing his formal education. Then in 1977, he branched into residential construction, which really took off after he purchased 40 acres from Bud Goodrich and built beautiful homes on Barn Swallow and Pheasant Hill Lanes. Shawn M Dahlen & Co., Inc. has been in business in Duxbury for over 50 years. It is not uncommon to hear various Duxbury residents speak with pride that "Shawn built or remodeled our house!" The business continues to thrive since Shawn mentored his son Kevin, who now leads the company. Shawn's sons Brian and Timothy are also part of continuing the legacy and are integral to the company's future success.
Shawn loved the town and community that he grew up in and dedicated his time and advocacy to make it a better place for the people who live here and the generations to come. He believed in giving back, and selflessly contributed his time and talents toward this end. He was honored to serve on the Duxbury Board of Selectmen for 10 years prior to stepping down in June 2020 to care for his health. During those years, he served as Chairman 4 times. He volunteered and served on numerous committees and boards for over 35 years including the Conservation Commission, the Board of Health, the Affordable Housing Trust, the Duxbury Bay Management Committee, Plymouth County Advisory Board, the Community Preservation Committee, Open Space Committee, Public Safety Committee, School Building Committee, and many outside groups including the Massachusetts Bay Transit Authority Advisory Board, Beth Israel Deaconess Hospital (Formerly Jordan Hospital), Duxbury Beach Reservation, Duxbury Bay Maritime School, and Pilgrim Congregational Church. Shawn served by listening to all sides of a position and worked to bring everyone together to a decision that met the common good.
At the August 2020 Duxbury Town Meeting, Shawn was honored for his years of service in Duxbury receiving Resolutions from State Representative Josh Cutler and Selectmen Chairman David Madigan. Each presented Shawn's son Kevin with the Resolutions, one from the Massachusetts Legislature and one from the Board of Selectmen. Madigan commented that Shawn's retirement "has been a great loss for all of us," and credited him as being "one of the big driving forces behind everything that gets done in town," including the recent string of significant town building projects – The Duxbury Senior Center, Combined Middle/High School, Police Station, and Fire Station.
In Shawn's private life, he was an avid sailor with a sailing resume par none, but he would not say that. He was a member of the Duxbury Wharf Rats, Duxbury Yacht Club, and Beverly Yacht, where he pursued his passion for sailing and gained many life-long friendships along the way – the real treasure he received from sailing. Shawn's passion began in 1965 on Duxbury Bay in the family's Cape Cod Knockabout "Sheila." He began racing weekly in 1992 on Duxbury Bay on his 15' Marshall Sandpiper, "Tern." In 2005 and 2006 Shawn began offshore racing in the Newport/Marion to Bermuda race as a Navigator on the 44' Cherubini, "Silhouette," owned by Dave Caso. He was hooked, and in 2006 he bought his own 42' Beneteau, aptly named "Attitude," and began cruising and racing on Buzzards Bay. He raced "Attitude" yearly in the Newport/Marion to Bermuda race from 2007 to 2018, winning many awards. 2014 was a bumper year for Shawn, he won 4 awards including Best Performance By A 4-Handed Vessel, Second in Class, Second in Cruising Division, and Best Combined Performance by a Captain in consecutive Bermuda races in the Cruising Division having finished 8th out of 165 boats. His son Timothy was aboard that year along with long-time sailing friends Barns Davis and former Selectman Andre Martecchini. More importantly, he cruised on Attitude around Buzzard's Bay, Martha's Vineyard, Block Island, and Cape Cod from the first moment the boat hit the water in Spring until he was forced to take her out by Thanksgiving due to storms. There are many pictures of Attitude tied to a slip in Martha's Vineyard with no other boats around with all the mooring winter sticks in the background. A little cold weather did not detour Shawn's passion for the peacefulness of being under sail and hearing the wind flow across Attitude's bow.
In 1999, Shawn began Chartering sailing yachts with his family and with friends, enjoying numerous spring vacations over the years to places like the US and British Virgin Islands, Abaco and Exuma in the Bahamas, Belize, St Lucia, Grenada, Antigua, Barbuda, St. Martin, Anguilla, St. Barts, Croatia, and the French Polynesian Islands.
Shawn is survived by 5 children with his former wife, Susan Kane of Kingston; Shawn Jr. and his wife Alexandra of Duxbury, Brian and his wife Katelyn of Kingston, Jennifer Chaplin of Duxbury, Kevin and his wife Emily of Duxbury, and Timothy and his fiancé Kristen Hurley of Duxbury; 11 grandchildren, Finnegan, Coraline, Bradley, Jayden, Logan, Colby, Riley, Ryan, Reece, Molly, and Peter. Shawn is also survived by his father, John of Duxbury, and his siblings – Colleen of Plympton, Colin and his wife Loryn of Kingston, Maura Garvey and her husband Paul of Duxbury, Neal and his wife Lorrie of Marshfield, Hugh of Kingston, and Deirdre of Kingston. Shawn is predeceased by his brother Brent and niece Katrina Garvey. Shawn is also survived by Brent's wife Cindy of Kingston, 16 nephews and nieces throughout Massachusetts and New York, and 12 great-nephews and nieces.
Funeral service will be private with private burial at Mayflower Cemetery in Duxbury. In lieu of flowers donations can be made in his name to the Duxbury Bay Maritime School, by mail to P.O. Box 263A, Duxbury, MA 02331, or to the Dana-Farber Cancer Institute, by mail to P.O. Box 849168, Boston, MA 02284 or via www.dana-farber.org/gift.
Share Your Memory of
Shawn
216 Main Street
Kingston, MA 02364

116 Main Street
Carver, MA 02330
For all mailings please use:
P O Box 325
Kingston, MA 02364

Looking for something you can't find? We make it easy to get the answers you need. Please feel free to contact us at anytime