Kingston, MA | Carver, MA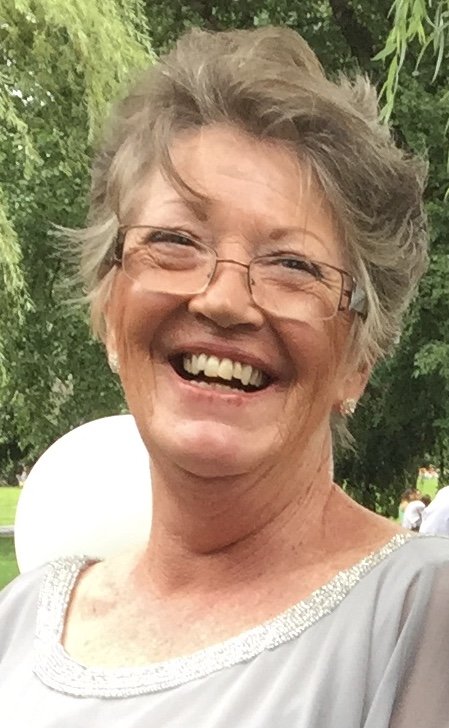 Obituary of Eleanor-Jean Doe Cohen
August 4, 1949 – June 26, 2020
Eleanor-Jean Doe Cohen, 70. Endearingly known as "EJ." After a stoic and truly courageous battle with gastroesophageal cancer, EJ passed away peacefully in her Carver, MA, home while held in the arms of her adoring family.
EJ was a long-time resident of Carver, MA, where she lived with her beloved life companion of 20 years, Robert C. Melville, whom affectionally dubbed her "Toots," and her best fur boy, Maxwell Walter. She previously raised her children in Plymouth, MA, for 18 years and Mashpee, MA, for 5 years. EJ was born in Norwood, MA, on August 4, 1949, to the late Dorothea M. (Doolan) and Robert H. Doe, Sr. Cherished mother to Michael Aaron Cohen and his girlfriend Mia-Ann Liani; Sarah Ellen Cohen; Rachel Lynn Sferruzza and her husband Greg. Dearest sister to Barbara L. Ferrazzani and her husband Paul; Robert H. Doe, Jr. and his wife Louise; Phyllis M. Gada and her late husband Edward P., DMD. Treasured grandmother of Sean, Emily, Aaron, Noah, Ella. Admired step-mother of David Cohen and Robert Melville's children: Bonnie Mangini, Brett Melville, Bridgette Melville and grandmother to their children: Jacob, Alec, Mia, Hailey, Tatum. She is also survived by her tremendously loved network of cousins, nieces, nephews, extended family, and friends.
EJ was a 1967 graduate of Canton High School, Canton, MA, where she most fondly participated in Drill Team and Dramatics Club. She was also Senior Class Treasurer, a Library Assistant, a member of Senior Chorus, and part of the Mercury's newspaper staff. She was a 1972 graduate of Southern Connecticut State College, New Haven, CT, where she achieved her baccalaureate degree in Library Science. Beyond college, EJ was a "Jane of all trades," immersing in a multitude of ventures. Her most beloved roles undoubtedly involved books and people; most notably being a Mass Maritime Academy librarian, being a mother and grandmother, helping friends open and run a diner, becoming a certified nursing assistant, and finishing her working days as the Human Resources Coordinator at Sunrise Assisted Living in Plymouth, MA, where she was enormously loved and respected.
"Effervescent" ….her senior yearbook sure got that right! She was a rare and wonderful woman with a spirited zest for life.Unanimously, she had THE MOST infectious laugh and a smile to light up a room and your heart. Denim, blue and white bandana, big sunglasses, and Bette Midler….her quintessentials.She could make frugal look fancy. She was perpetually late but always a pleasure to have at the party, where her dancing typically took center stage; you'll never see another Flashdance rendition like hers! Truth be told, she never needed a party or even music playing to evoke her rhythm; a kitchen or a living room made for a fine dance floor; no household chore was ever done without a leg lift, arabesque, or a twirl.
If you knew EJ, you loved her and she, you; so many times, she was an angel in life. She was loyal and offered love without limits. There was never a person who didn't feel welcome in her presence, and talking with her could make any problem seem smaller or possible to conquer. EJ gave from the heart without expecting anything in return. She was a comrade and a trusted confidante, patiently listening, thoughtfully advising, quietly reminding you of your worth and the gifts you have to offer the world. Her kind, gentle, and encouraging ways made you have faith in yourself and the universe again.
From her children: "There's no way to be a perfect mother and a million ways to be a good one." -Jill Churchill. Mom, you werea one in a lifetime lady; you succeeded in a million PLUS ways to make you the greatest woman in our world. You were our very first friend; a friendship we'll never outgrow. Some days you were the confidante we disclosed our distresses to; some days you were our devoted fan, celebrating our serious and silly successes; some days you were the shoulder we leaned or cried upon; some days you were the gentle push that helped us go on.You were everything a mother should be and more; you were strong and guiding, understanding and giving, flexible and tolerant. Most of all, you were a loving woman who was always available when we wanted or needed you, even if we weren't aware that we needed you…you knew…and there you'd be with open arms, and you gave us the best squeeze hugs. We are infinitely blessed by your wisdom, your encouragement, your patience, and your reassurance. Beyond birth, you gave us life, love, warmth, protection, freedom, and opportunities; everything we have done and everything we will do in our lives is possible because of you. Thank you for every way you made us feel so deeply, so unconditionally loved and supported. Today and always we are proud to call you our mother and our friend. You were magic, and we will miss you endlessly.
Let it be known, EJ did not want to leave us all; she loved us and loved her life with all of us in it. If a heart of gold and a fighting spirit could have saved her, she'd have been immortal. May the beam of her smile and delight of her laughter fill us up and be with us all always. Cheers to you, EJ….on a beach somewhere with a voluptuous lobster roll, blasting Bette Midler's greatest hits, zero out of ten pain, and a sip of Sambuca...one ice cube!
Burial services will be private. A Celebration of Life will take place in Carver, MA, at a later date. In lieu of flowers, remembrances may be donated in EJ's honor to St. Jude Children's Research Hospital.
Share Your Memory of
Eleanor-Jean
216 Main Street
Kingston, MA 02364

116 Main Street
Carver, MA 02330
For all mailings please use:
P O Box 325
Kingston, MA 02364

Looking for something you can't find? We make it easy to get the answers you need. Please feel free to contact us at anytime