Pembroke, MA | Kingston, MA | Carver, MA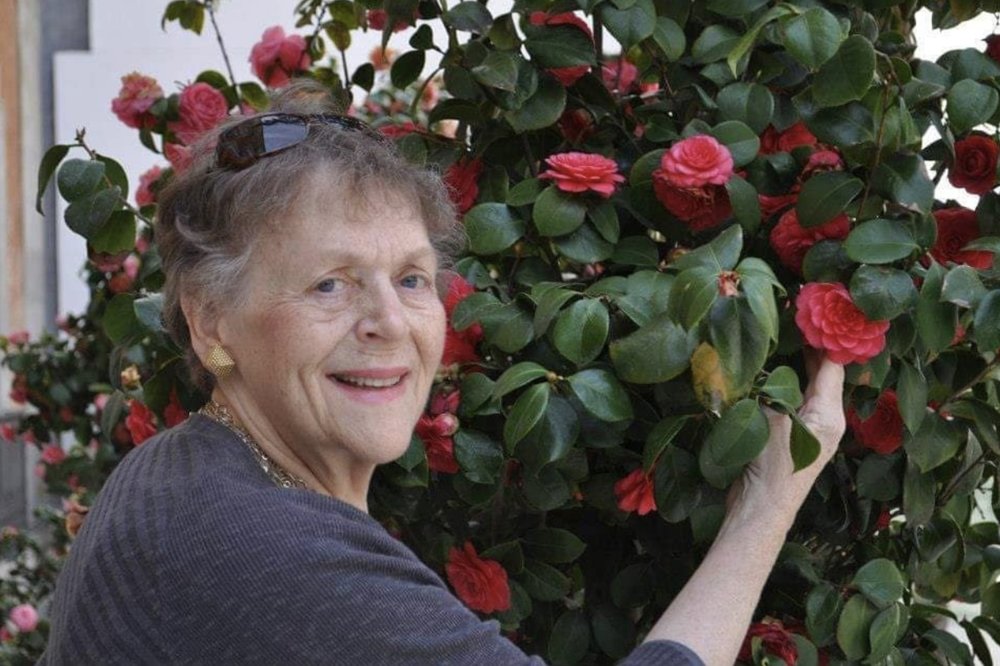 In Memory of
Shelley Beeby
1937 - 2019
Plant a Tree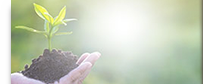 Send Flowers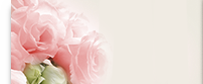 Visitation
4:00 pm - 8:00 pm
Friday, April 5, 2019
St. John the Evangelist
410 Washington St
Duxbury , Massachusetts, United States
781-934-6523

Get Directions
Memorial Service
11:00 am - 12:00 pm
Saturday, April 6, 2019
St. John the Evangelist
410 Washington St
Duxbury, Massachusetts, United States
781-934-6523

Get Directions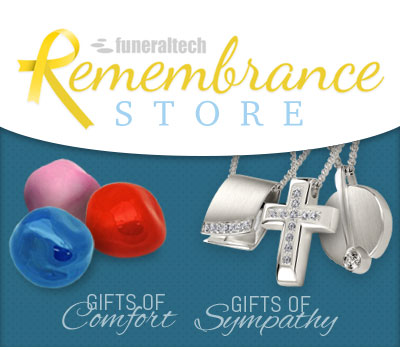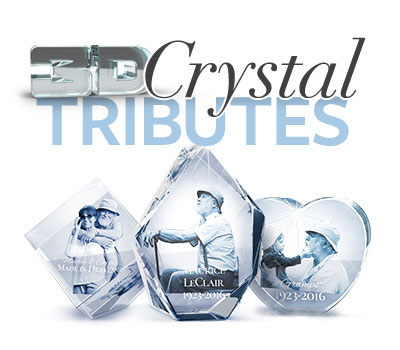 Obituary of Shelley Beeby
Beeby
Wife, Mother, Grandmother, Friend, Citizen, Servant
May 8, 1937 – March 22, 2019
Shelley Seip Beeby told people that when she died, she hoped folks would say, "she left it better than she found it". Shelley spent her entire adult life doing just that. Over her lifetime, she tirelessly worked and volunteered to build better communities, to help raise up others, to relieve injustice, all while simultaneously and lovingly parenting three children, nurturing an enduring marriage and cultivating lifelong friendships.
Born on May 8, 1937 to Raymond William and Vivian Caven Seip, Shelley's family made their home on Chicago's south side, where she was educated at the Vanderpoel Elementary School and Morgan Park High School. Though always more leader than follower, she trusted love and trailed her high school sweetheart, Kenneth Beeby, to Beloit College in Beloit, Wisconsin, where she was a member of Tri-Delta. Excelling in the outstanding liberal arts studies offered at Beloit, Shelley graduated magna cum laude in 1959, a member of Phi Beta Kappa.
Shortly after college graduation, Shelley and Ken married on June 14, 1959, and lived in the Chicago area while Ken attended Northwestern Law School. Barely older than the high school seniors in her classes, Shelley taught government and history at Hinsdale (Illinois) High School. Concerned that her upper-middle class suburban students had a limited world view, she developed a program so that they might better understand the challenges faced by their Chicago neighbors, visiting urban high schools and housing projects, helping her students recognize the privilege to which they were born, fostering empathy and understanding in turn.
In 1961, Ken graduated from Northwestern Law School, a job offer from the 7-Up Company took the couple to St. Louis, Missouri. In quick succession, between late 1961 and early 1965, their daughters Kate, Sara and Christine were born and the family settled into their first home in the St. Louis suburb of Crestwood, just off old route 66.
In St. Louis, Shelley went to work as a volunteer in her daughters' schools and Girl Scout troops, and, along with dear friends in the local Tri-delta alumnae group, organized a successful series of art shows featuring local talent and raising thousands of dollars to expand educational opportunities for children with special needs. Shelley also volunteered in an occupational program for teenagers with special needs, helping them to secure employment. Shelley once wrote that "those students taught me a great deal about meeting challenges, taking chances and doing it with a wonderful sense of humor, and lots of courage." In addition, Shelley hosted a youth program for the St. Louis Prosecuting Attorney, that included radio show discussions of timely topics ranging from capital punishment, to segregation, as well as visits to places like prisons and a nuclear power plant. She took pride in the youth she worked with, many of whom went on to law school and into public service.
In 1973, the Beeby family moved east to Duxbury, Massachusetts when Ken joined Ocean Spray as General Counsel. According to Shelley, this was "the biggest change in the life of our family". Pulled from their Midwestern roots, it took some years for the family to understand Yankee ways like taking your own garbage to the dump in your Mercedes, or the difference between a mussel and a clam. Yet fast friendships formed, and new volunteer opportunities arose for Shelley to tackle. With a group of like-minded parents, she helped found the Duxbury High School Community Council, which sought open communications among teachers, administrators, students, parents and the community at large around educational policy, practices and curriculum. She went on to serve on the Duxbury School Committee for four years, serving as chair for one year.
In 1984, after decades of volunteering and raising her daughters, Shelley returned to paid work, first as a legislative assistant to Representative Eleanor Myerson, then as Deputy Commissioner in the Massachusetts Department of Environmental Management, working on a wide range of environmental and conservation issues. She relished the wheeling and dealing of her government work so much she hardly minded the commute to Boston, even on summer weekends. As her daughter Kate recalls, a commute that, on occasion, this particular advocate for the environment unabashedly, and rather incongruously made, with her convertible's top down and the air conditioning blasting.
Shelley's life was rooted in a practiced faith, a member of St. John the Evangelist, an Episcopal Church, since the mid-1970's, she served on the Vestry, as Warden, on the Women's Guild, and made mission trips to El Hogar, an orphanage in Honduras, and chaperoned several of St. John's High School Youth Mission trips to renovate homes for needy residents of Sea Islands, South Carolina, forming lasting intergenerational bonds in this living out of God's call to love one another.
Shelley served, until recently, on the board of the Duxbury Council on Aging. According to Joanne Moore and Cheryl Ross of the Council, "Shelley brought out the best in people. As a member of the COA Board, her intelligence, sense of calm and ability to work well with others enabled the Senior Center to achieve National Accreditation in 2014 and to expand the senior center to meet the needs of the growing senior population. Shelley's instincts and sense of humor brought people together to achieve common goals. Shelley was a bright light in the community and a gift to the Senior Center."
A lifelong Democrat, Shelley worked on numerous local, state and national campaigns and was a member of Political Junkies and DEM Wom'n. She relished the intellectual demands of her Bookworms book club, and kept her parenting sanity with her friends in Mad Mothers. She was also a member of groups ranging from the Community Garden Club of Duxbury and the Tinkertown Association, to the ACLU and the Southern Poverty Law Center.
An accomplished cook, Shelley also loved to garden and kept a beautiful home, warmly, and graciously, and often, welcoming friends, family and strangers into the Beeby family home of 46 years. According to her dearest friend, Mary Jane Noel, "Shelley was famous for her hospitality. She would use any occasion to celebrate and whether you were an old friend or she had just met you, she loved having you in her home. I expected one day to find a sign outside her door saying, "Welcome to one and all." "
A baseball fan since childhood, she rooted for the Chicago White Sox, the St. Louis Cardinals, and, through the agony of defeat and the thrill of victory, her beloved Boston Red Sox.
Shelley enjoyed exploring the world with Ken, traveling to Tanzania, China, Russia, New Zealand and all over Europe and the United States. Closer to home, she treasured annual summer visits to Chez Nous, the Beeby family's Bellaire, Michigan cottage, since she was a teenager. And she spent many bucolic days with family and friends from near and far, shifting beach chairs against the tide, while laughing and unwinding in the warm summer sun at Duxbury Beach.
In addition to her much-loved husband, Ken, and daughters Kate Beeby, Sara Beeby Michas and Christine Beeby, Shelley is survived by sons-in-law Louis Scenti, James Michas and Renan Pierre and her dear grandchildren, Geo and Zoe Michas, Addie Scenti, Colette, Xavier and Wyatt Beeby Pierre, in-laws, nieces and nephews and many, many friends from all facets of her gem of a life. Shelley leaned into life, her grace and good humor sustained her, as it sustains all her loved ones, in her absence. In all aspects of her life, she sought to lift people, and their communities, up, including her gifted and devoted clinicians and caregivers at the Dana Farber Cancer Institute and the Brigham and Women's Hospital who ministered to Shelley with love and compassion over the course of her illness. Shelley's friend Ellen Rothman, remembering the traditional Jewish expression when a loved one dies, offered the following comforting words for the many people who mourn this loss, "May her memory be a blessing." Indeed.
Shelley Seip Beeby left it better than she found it. While cut short by pneumonia and acute myeloid leukemia, hers was a very good life. We know it. And so did she.
You are invited to share in the celebration of Shelley's life: Visitation on Friday, April 5, 4 pm – 8 pm, in Sprague Hall at St. John the Evangelist. Memorial Service on Saturday, April 6 at 11 am. St. John's is located at 410 Washington Street in Duxbury, Massachusetts.
For those who are traveling, discount rooms are available at the Hilton Garden Inn, Plymouth, Massachusetts. At hilton.com use group code rate SHEBEE. Or call 855-618-4697 and use the name Shelley Beeby.
In lieu of flowers, memorial donations can be made to:
St. John's High School Youth Mission,
St. John the Evangelist
410 Washington Street
Duxbury, Massachusetts 02332
http://www.stjohnsduxbury.org/content.cfm?id=327
The Friends of the Duxbury Council on Aging
10 Mayflower Street
Duxbury, Massachusetts 02332
https://www.town.duxbury.ma.us/senior-center/get-involved/pages/donate-friends-coa
Dana Farber Cancer Institute
https://danafarber.jimmyfund.org/site/Donation2?df_id=2100&mfc_pref=T&2100.donation=form1&utm_source=dfh&utm_medium=button&utm_campaign=AGDFH031519&s_src=AGDFH031519&s_subsrc=AGDFH031519
Or, consider making a gift of life by donating blood, or organizing a blood drive, check the website of The Red Cross for blood drives near you:
https://www.redcrossblood.org/give.html/find-drive?scode=RSG00000E017&cid=nonbrand&med=cpc&source=google&gclid=EAIaIQobChMI_-Kqx7ei4QIVi7bICh2sPgg9EAAYAiAAEgJSJvD_BwE&gclsrc=aw.ds
Share Your Memory of
Shelley
7 Mattakeesett Street
Pembroke, MA 02359

216 Main Street
Kingston, MA 02364

116 Main Street
Carver, MA 02330

Looking for something you can't find? We make it easy to get the answers you need. Please feel free to contact us at anytime