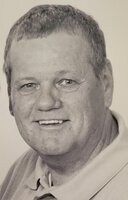 Daniel Joseph Delaney
Daniel J. Delaney, 79, of Plymouth, MA, passed away on March 4, 2023.
Daniel is survived by his daughter Kate Delaney and his sisters Winnie Avitabile and Margaret Hurley. Daniel was one of thirteen children. He was preceded in death by his siblings, Bill, Jim, Joe, Bob, Mary, John, Martin, Paul, Katherine and David.
Daniel was a Vietnam Veteran with the US Marine Corp. During his time as a Marine he became a Pistol Marksman. Daniel went on to work as an MBTA Bus Driver in Boston. He was also on the Committee to preserve Social Security & Medicare. Daniel enjoyed photography and was an avid poker player. He was also a proud member of the American Legion and VFW. He will be dearly missed by all who knew and loved him.
A Funeral Mass will be held Tuesday, March 14th at St. Kateri Tekakwitha Parish, 126 S. Meadow Rd. Plymouth MA, 02360 at 10:30am. A Graveside service will follow with Military Honors at the MA National Cemetery, Connery Ave. Bourne at 12:45pm.