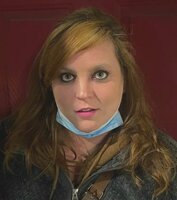 Kelly (Pelham) Berezkin
Dear wife, daughter and sister, Kelly (Pelham) Berezkin unexpectedly passed from this world on January 11, 2023. She was in the arms of her loving husband, Anton.
Kelly loved Duxbury Beach, fishing, her dogs and dancing to Lizzo. She graduated from Duxbury High School in 2007 and continued her education at Simmons College, earning a bachelor's degree in Psychology, later going on to earn a degree in Nursing. She was passionate and meticulous about her work, earning many accolades. She worked in Los Angeles for three years in the ICU, cardiac step-down unit, and ER. In 2020, she returned to Massachusetts and continued her nursing career in the Boston area. She married the love of her life, Anton Berezkin, on April 8, 2022.
Kelly is survived by her husband, Anton, her dogs, Archer and Kevin; her parents, Linda and Russ Pelham of Duxbury; and her brothers, Russ Pelham and wife Amy, nephews Alex and Justin and niece, Ava of Litchfield, NH; and Matt Pelham of Abington, MA.
A private memorial service will be held. Any donations may be sent to the Marine Mammal Center.