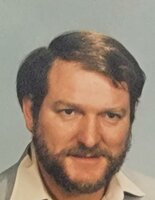 David H. Parks
David H. Parks passed away on January 6, 2023 of Cancer at HopeHealth Hulitar Hospice, RI surrounded by family. He was born in Brockton MA on July 18, 1948 to the late John W. L. Parks Jr. and Gladys E. (Wastell) Parks. David was married to Cathy A. (Pratt) Parks for forty-two years.
David graduated from Brockton High School then served in the U.S. Army, trained as a Machinist. Once discharged David worked at numerous companies as a Machinist, his last position was at ACW in the Maintenance field until retirement. He loved family barbecues, holiday Dinners with family and trips to Florida with family.
David is survived by his wife, Cathy A. (Pratt) Parks, daughter Carol A. and husband Jonathan Owen of Idaho, sons David J. Parks and wife Suelen of RI, Christopher A. Parks and his wife Stephanie of RI, Andrew M. Parks and his fiance Emily Malinowski of MA, grandchildren Kaylee, Isabella, William, Melinda and Michael of Idaho, sister Carol A. and husband David of MA, Mother-In-Law Carol Pratt of MA and additional family members. David was predeceased by his parents John and Gladys Parks Jr., grandchildren John Owen, Elizabeth Owen, Baby Owen and brother John W. L. Parks III.
Visiting hours will be Friday, January 13, 2023 at Shepherd Funeral Home, 116 Main Street, Carver MA from 10am-12pm followed by a service and burial at the Massachusetts National Cemetery, Bourne MA at 12:45pm.