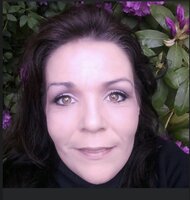 Kerry Ann Hale
Kerry Ann Hale, 45, passed away peacefully on Sunday, December 18, 2022 at her home in Carver, Massachusetts.
Kerry was born in Plymouth, Massachusetts on November 28th, 1977 the daughter of Andrew and Lois E. Navarro. Kerry is preceded in death by two brothers, Norman and Wes Navarro. Kerry is survived by her husband Douglas E. Hale of Carver (formerly of Beardstown, Illinois). In addition, Kerry is survived by her parents Andrew and Lois Navarro. Kerry is also survived by two daughters and a son, Kianna, Brittany and Paul Navarro; a brother Mark Navarro (Hyannis), and sisters Valerie Navarro (Wareham), Debbie Navarro (Plymouth) and Lisa Reed (Taunton).
Kerry was a 1995 Graduate of Plymouth North High School. Former manager at Dunkin' Donuts (2011-2015), waitress at Red Robin Gourmet Burgers (2015), and as the Chief Steward and small parts department Lead at GE Current/LiteControl Industrial Lighting from 2016-2022 Kerry loved animals, especially hippos and turtles. Kerry also enjoyed fresh water fishing, painting, sewing, going for walks and watching the birds. Kerry never met a stranger.
Services will be private.