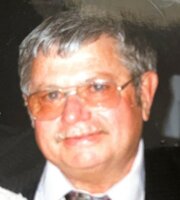 Allen B. Ferguson
Allen B Ferguson, 83, passed away peacefully on January 2, 2023. He was born July 24, 1939 in Middleborough, Ma., the son of the late Norman and Esther Johnson Ferguson of Yarmouthport, Ma.
Allen is survived by his beloved wife of 34 years Mary Jane Traynor Ferguson, his three brothers Bruce Ferguson (Jean), Douglas Ferguson (Cathy), Norman Ferguson (Susan) and his brother-in-law John Traynor (Brenda), all of Plympton, Ma. and his sister Carlene Welch Giargiari (Doc) of N. Smithfield, RI.
Allen is also survived by his daughter Laurie Sawler and her husband Alan Sawler from Kingston, his step-daughter Kathleen Bahret Tourinho and her husband Peter Tourinho of Taunton, Ma and step-son Kevin Bahret and his wife Christine Bawol Bahret of Hopewell Junction, NY. He is predeceased by his daughter Heather Ferguson and step-daughter Michelle Bahret.
Allen has seven cherished grandchildren Taylor Norvish (Katey), Lee Norvish, Brooke Norvish Strek (Piotr), Cailin and Ryan Bahret, Cassandra and Christian Tourinho.
He is also survived by his four great grandchildren Bryson, Blake, Brody and Monica Norvish who were his pride and joy, as well as several nieces and nephews.
Allen was a life-long resident of the Plympton/Carver community and leaves a legacy of many lifelong friends. In his earlier years, he was a member of the Freemasons. He was the owner of Ferguson Custom Builders since the age of 18 and is credited with building many homes and town buildings in the area. He was a life member of the Upland Sportsman Club in Plympton, Ma.
He was an avid hunter and fisherman and he loved to spend time on his boat. He was a founding member of the Bourne Mill Canoe Club at Caribou Lake, Maine and loved spending time there at the camp. He also was a pilot, and once (in)famously landed his seaplane on the set of the movie Jaws.
Allen loved to use his RV, and he and Mary Jane spent several years in Florida volunteering at Hillsborough River State Park.
A Celebration of Life will be held at the Upland Sportsman Club, 76 Upland Rd. Plympton, Ma. on January 28, 2023 at 1:00PM
In lieu of flowers, the family has requested that donations be made to Constellation Health Services, 38R Merrimac St., Newburyport, MA 01950 or Cranberry Hospice, 36 Cordage Park Circle, Plymouth, MA 02360.