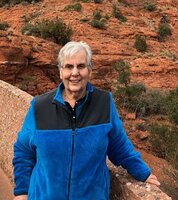 Anne Vandersnoek
Anne (DeFilippis) Vandersnoek, of Duxbury, formerly of Plympton, died after a short battle with lung cancer on Monday, December 25, 2022, at Bay Path Rehabilitation and Nursing Home in Duxbury. She was 85.
Beloved wife of the late Maurice Vandersnoek. Loving Mother to Everett Vandersnoek and his wife Andrea of Norway, Maine, Janet Baglione and her husband Steven of Swanville, ME and the late Paul Vandersnoek. Daughter of the late Nicholas and Mary (Salza) DeFilippis. Cherished Sister to Andrew DeFilippis and his wife the late Marilyn DeFilippis of Peabody, Richard DeFilippis and his wife Eileen of Duxbury, and the late Michael DeFilippis and her twin brother, the late Nicholas and his wife the late Ramona DeFilippis. Grandmother of Angela Baglione of Monroe, ME and Steven Baglione of Sebago, Maine.
Anne is also survived by her extended family and friends.
Anne was a family person. Her family came first, whether it was her parents, husband, children, grandchildren, or extended family. She worked all her life in a variety of bookkeeping and clerical positions. She loved playing scrabble, doing crossword puzzles and going to the movies with friends. She dabbled in a few hobbies, such as knitting and crocheting.
Visiting hours will be held on Tuesday, January 3rd from 11-1:00 PM at the Shepherd Funeral Home, 216 Main St (Rt. 106) Kingston, with a funeral service to follow at 1:00 PM at the Funeral Home. Graveisde services will take place at Hillcrest cemetery in Plympton.
In lieu of flowers donations may be made to Duxbury Senior Center.