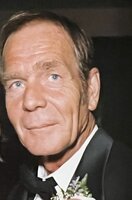 Paul Donovan
Paul Donovan, 77, of Pembroke, passed away on December 8, 2022. He was preceded in death by the late Margaret Donovan, the late Frankie and Tommy Barker and the late Darin Donovan.
Paul is survived by his daughter, Paula Nicholson and her husband Jeff Nicholson. He is also survived by Kelly Donovan, Bobby Donovan, Shawn Donovan and Tracy Strautman.
Paul was a proud veteran of the United States Marines. He courageously served in the Vietnam War. Paul was also a Iron Worker. He loved to travel with his daughter and enjoyed going to Las Vegas ans trips to Foxwoods. He will be missed dearly by all who knew and loved him.
Visitation hours will take place at the Shepherd Funeral Home, 216 Main St, Kingston MA 02364 Tuesday December 13, 2022 from 10:00am to 11:30am. Burial services will directly follow at the MA National Cemetery, Bourne at 12:30pm.