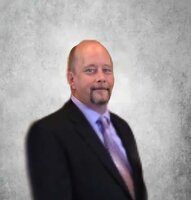 Brian P. Trant
Brian Patrick Trant 56,of Pembroke, MA, passed away on October 23, 2022 surrounded by his loving family in Boston.
Brian was born in Boston, MA to Sheila and Alan Trant on March 17, 1966. He went to high school at Silver Lake Regional Voc. Tech and graduated in 1984. He got his HVAC/Service Tech certificate from Bay State School of Technology. He worked for Condyne for many years, Kam Appliances and most recently Paul's Appliances. He enjoyed fishing, boating, beach days, baking cookies with his boys and never passing up an opportunity to make his boys laugh. He loved singing goofy songs and many weekend mornings started with Brian playing the purple people eater and dancing around the house to wake up his sons. He was a very easy going guy with goofy side that came out more often than not. His laugh and smile went hand in hand with time spent with his family that he loved deeply and shared many happy memories with.
Brian is survived by his sons, Liam Trant and Derek Trant of Pembroke. Brother Kenneth Trant and his wife Sarah of Pembroke. Sister Judy McCoy and her husband Kevin of Mansfield. Sister Susan Kelliher and her husband Leo of Pembroke. And many nieces and nephews.
He is preceded in death by his mother and father, Sheila and Alan Trant of Pembroke.
Life is short. Don't be afraid to go after what makes you happy. Remember to laugh. Treasure time with those you love.
Visitation will be held at the Shepherd Funeral Home, 216 Main St (Rt. 106) Kingston on November 1, 2022 from 5:00 pm to 8:00 pm. A Funeral Mass will be held at St. Thecla's Church, 145 Washington Street, Pembroke, MA 02359 on November 2, 2022 at 10:00 am.