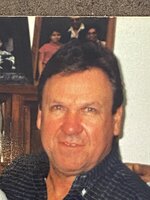 John Curtis Williams
John Curtis Williams died peacefully in his sleep on Tuesday, May 24, 2022 after a long battle with Agent Orange. Curt is survived by his wife Maureen Shea Williams.
He was born in Carver on July 22, 1945 to the late Robert D. and Ingrid W. (Carlson) Williams. He is survived by his brothers Robert "Pete", Henry S. and Timothy B. Williams, and his sister Jane W. Ingalls, and many nieces and nephews. He is predeceased by his sister Marcia W. Griffin, and his brothers George B., Theodore, and Bruce D. Williams.
Curt attended Carver schools, New Bedford Vocational, and graduated from Plymouth-Carver High School. In 1966 he joined the Army to serve in Vietnam as a marine engineer and was discharged with numerous honors. After the Army, he joined the Local 4 Operating Engineers in Connecticut, the to Massachusetts until his retirement. Curt will be remembered for his love of cooking and is love for is family and many friends.
A graveside service will be held at 11:00 on Saturday, May 28 at the Union Cemetery, Route 58, in South Carver.
In Lieu of flowers, donations may be sent to Old Colony Hospice, 321 Manley Street, W. Bridgewater, Ma. 02379