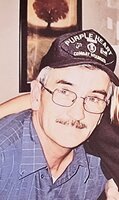 James R. Bilak
James R. Bilak 72, Of Kingston, died on January 1st after a lengthy illness. Jim was a proud Marine his whole life, earning many accommodations including a Purple Heart and a Bronze Star as well as a Certificates Of Commendation. He was a truck driver for the teamsters for many years after the military and was well loved in his community. Jim was always willing to help out anyone in need.
He was the son of the late Dorothy A. Mellanson and the late John Francis Bilak of Auburn NY. He is survived by his wife, Marcy Bilak of Kingston whom he married 20 years ago.
Services for James will be Private.