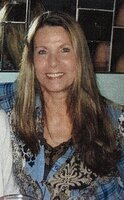 Rose Marie Short
Rose Marie Short, 72, of Kingston passed away Saturday November 13th at her home surrounded by her loving family after a courageous battle with cancer.
Rose is survived by her husband of 49 years Norman A. Short, Jr., daughter Christine Short, sons Gregory Short and wife Jillian and Robert Short and wife Sarah as well as her grandchildren Joseph Finn, Brittany Powers, Robert, Jacob, Brianna and Grayson Short.
Rose was a woman whose love for others could be matched only by how much she was loved by all that knew her.
Whether it be during her 20 years of selling Avon or over 30 years working for CVS, the people she met along the way seemed to have a permanent place in her heart.
Her love for the ocean seemed to mimic her heart in how she had endless waves of love that never stopped for all those close and far.
Whether it be a simple phone call to keep in touch, a holiday or special event that she always made sure to attend or the impact on her husband and family in everyday life, her loss leaves a void that will never be filled. We love you.
There will be a celebration of life at the Hilltop Athletic Club, 65 Pottle St, Kingston on Saturday November 27th from 6 to 11.
In lieu of flowers Rose's family is asking that donations be made in her name to: American Breast Cancer Foundation 10440 Little Patuxent Parkway Suite 300 Columbia, MD 21044