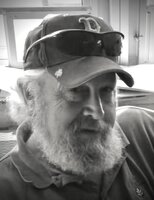 Paul V. McDermott
Paul V. McDermott, 74, of Plympton passed away peacefully on Tuesday, September 28th, leaving his wife of 50 years Natalie (Guttler) McDermott and his children,
Laurie Cushman and her husband Timothy of New Bedford, Scott Wardwell and his partner Sara Nadworny of Marshfield, Joshua McDermott and his wife Carrie of Carver, and Kjellander Ray and her husband Benjamin of Sandwich. He also leaves 8 grandchildren and 2 great-grandchildren.
Paul graduated from Norfolk Agricultural High School in 1965 and served as the president of the Future Farmers of America his senior year. He served 2 tours of duty in VietNam as a member of the engineering branch of the U.S. Army. He and Natalie operated Gander In Farm Landscaping and Horticulture Products for 23 years. He retired as a heavy equipment operator from the Massachusetts Department of Conservation and Recreation in 2015.
In lieu of flowers, donations can be made in his name to Shane Gives Thanks food pantry in Carver, or to the Cancer Research Institute.
Funeral Services and Burial will be private.