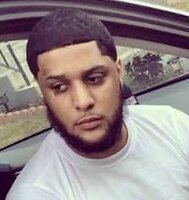 Giovanni S. Johnson
Giovanni S. Johnson, 27, of Brockton, died on September , 2021.
Giovanni is survived by his mother, Lisa Carbone, his two sisters, Sierra and Sienna Johnson and many friends.
Giovanni loved recording music. He also enjoyed sports. He was known to everyone as a loyal, loving, good hearted person.
A funeral service will be held for Giovanni at the Shepherd Funeral Home, 116 Main St, Carver on Wednesday, September 29th at 12:00PM. Interment will directly follow at the Central Cemetery in Carver.