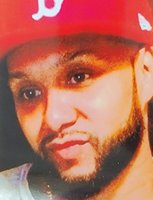 Mark A Silva
Mark Anthony Silva, 47, died July 26th, 2021 at his home in Carver, Massachusetts.

Mark was born November 22nd, 1973 and raised in Carver, Ma. to mother Joan Y. Silva, and father Vincent Silva. He is survived by brothers David and Michael Silva, sisters LeShea A. Silva-Livermon and LaRhonda M. Silva-Johnson, daughters Tiffany and Alicia Silva, and many nieces, nephews, cousins, aunts, and uncles.

Mark was known for being a fierce debater, and a passionate, creative storyteller. He loved working outdoors, and was a motivated and talented landscaper. He had many visions and ideas for the future, all of which included his family who he cherished deeply. Mark loved to laugh, and to make others laugh. He was also an extremely skilled chess player, beating many opponents. He will forever retain the coveted title of "Silva Family Chess Champion"

He will be remembered as an energetic, smart, stylish, charismatic, kind-hearted, and loving human being.
Calling Hours for Mark will be held on August 4, 2021 from 8:30 am to 10:30 am at the Shepeherd Funeral Home located at 116 Main St. Carver, Ma folowed by a Funeral Mass at 11am at the Our Lady Of Lourds located on Main St. Rt 58 Carver, MA.