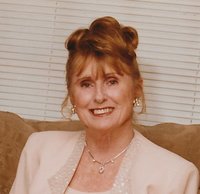 Annette P Holmes
PLYMPTON — Annette Priscilla "Ann" (Corey) Holmes, 82, of Middleboro died in her home surrounded by loved ones on Sunday, July 25, 2021 after a long and courageous battle with lung cancer. She joins her loving husband of 52 years, Chester L Holmes, in heaven.
Born December 31, 1938 in Hartford CT she is the daughter of the late Harry Mitchell Corey and Priscilla Frances (Stearns) Corey Poitras, both of whom predeceased her.
She is survived by her children John Holmes and partner Karla Bergman of Plant City, Florida, Priscilla (Holmes) Anderson of Kingston, Garett Holmes, Sr. and wife Elizabeth (Stockwell) of Middleboro, and Lorna (Holmes) Rankin and husband Christopher of Plympton; and sister Virginia (Corey Stratoti Stanchfield) Spaulding and husband Brian of Harrison, Maine, and brothers Bruce Corey and wife Cheryl (Ruggles) of Wolcott, Connecticut, Ronald Corey and wife Renee of Coral Springs, Florida, and Dean Corey of Marathon, Florida, as well as brother-in-law Arthur Stinchfield and sisters-in-law Denise (Macomber) Corey of Fort Meyers, Florida and Patricia (Blaus Corey) Corthell of Carver.
She is predeceased by sisters Frances (Corey) McCormack and husband Joseph "Bob," Mary Corey, Patricia (Corey) Boni and husband Bruce, Judith (Corey White) Stinchfield and first husband John White, Sr., and Gail Corey; and brothers Harry "Mickey" Corey and wife Marguerita "Mickey", and Gordon Corey.
She leaves behind 8 beloved grandchildren, Garett Jr., Victoria, Kendra, Keith, Rebecca, Aidan, Guy and Lillian; and many nieces and nephews.
Ann graduated from East Bridgewater High School in 1956 and was known to all as a kind and sweet friend. Always willing to take on new challenges and devoted to continued learning, Ann studied both informally and formally at Massasoit Community College and Bridgewater State College. While she dedicated her energy and life to her family, she also pursued careers as a legal secretary, car salesperson, finance and insurance manager and executive assistant. She was an entrepreneur, not common for a woman at this time, as the proprietor of The Hitchin' Post tack shop and an antique store in Plymouth. Her kindness and compassion were shared as she volunteered for the Council on Aging in Middleboro. She was a gifted artist leaving many beautiful portrait paintings for her family to enjoy.
As the matriarch of the family, her kindness and devotion to her family cannot be understated. She maintained an open door, and was always available to help anyone in need. Ann will be sadly missed and fondly remembered by her loved ones.
A private celebration of life will be held at her home in Plympton. A private graveside service will be held at the Massachusetts National Cemetery in Borne, where she will be buried with her beloved, Chet.
In lieu of flowers the family requests donations be sent to the Council on Aging in Middleboro.