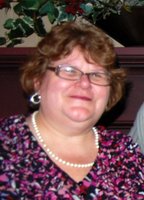 Kathleen Thomasa Lindros
Kathy died unexpectedly at her home in Plymouth on July 4th at the age of 63. She was the daughter of the late David A. Lindros and late Dorothy M. Angley
Loving sister of Linda E. Everett of Middleboro, Sandra M. Leonard of West Warwick, RI and David W.Lindros (Deborah) of Stoughton. Devoted Aunt of Brian, Adam and Matthew West; Gregory Leonard; Jared Lindros and Jennifer Lindros Anteski and many great nieces and nephews. She is also survived by her dear step-fahter, John H. Angley; her uncle John Young as well as many cousins and dear friends.
Kathy was a graduate of Plymouth Carver High School and Syracuse University. She was a member of the Middleboro Lodge of Elks, Massachusetts Association of Insurance Women, The Mitchell Club, Order of Rainbow Girls and recently had been virtually attending Riverpoint Congregational Church.
She worked in the insurance industry, where she was known for her knowledge and integrity, until her retirement in 2019.
She enjoyed a fun and active social life….. highlighted by her love of golfing, the New England Patriots and travel.
Visitation will be held on July 17, 2021 from 10 AM - 1 PM followed by a Memorial Service at 1 PM. at the Shepherd Funeral Home, located at 116 Main St. Carver, MA.
In lieu of flowers donations in her memory may be made to the Elks National Foundation or the cat rescue sanctuary/shelter of your choice.