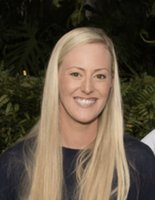 Heather Bone O'Shaughnessy
Heather Bone O'Shaughnessy, 32, of Duxbury, MA, passed away unexpectedly on May 31st, 2021, in Duxbury, MA.
Heather was born in Boston, MA to Elizabeth (Liz) and Scott Bone on February 15th, 1989. She went to high school at The Newman School and graduated in 2006. She went on to earn a degree in Accounting from Manhattan College. Following college, Heather moved to St. John USVI where she ultimately met her husband, Cole O'Shaughnessy. While in the islands she traveled the Caribbean seas and was the ultimate Woody's girl. Heather returned to MA in 2012. Upon her return she worked as an accountant and realtor for South Shore Sotheby's International Realty. She loved music, snowboarding, and anything related to the water. Heather's dream was to have a big family and be a mother. Her life was centered around her family and her dogs. Her proudest achievement was being a wife and mother, and she loved her family more than anything in the world.
Heather is survived by her husband Cole, their son, Riggs (4); daughter, Kertley (2); son, Macaulay (1 week); parents Liz and Scott Bone; sister Hilary Bone; and grandparents Robert and Charlyn Heidenreich. She is preceded in death by her grandparents Douglas and Shirley Bone, and great aunt Honey.
There will be a private service at St. John The Evangelist Church (live stream www.stjohnsduxbury.org/) on Monday June 7th, 2021, followed by a celebration of life at 12pm at Island Creek Oyster Farm, Duxbury MA. All are welcome to the latter, to celebrate a life well lived and Heather's beautiful soul. Family donations may be made on her GoFund Me (https://gofund.me/ad229a8a).
The family wishes to extend their gratitude to the Duxbury and Real Estate community. In this deep time of loss, we have found an even deeper love for this community.