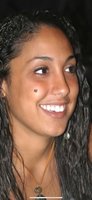 Joanne I. Walsh
Joanne I. Walsh, 29, passed away on September 23, 2020.
Joanne was born in Plymouth on December 15, 1990.
Joanne is survived by her partner in life Jared Holden and their two beautiful babies Jameson Arrow and Joie Iris, her parents Heather and Tony, her brother Bobby and her Nanny and Pa who all were the center of her world.
Joanne also leaves behind many other family members and friends that meant so much to her. She cherished every one of them.
Those who knew Joanne knew her spirit and passion for life knew no bounds. Joanne had the most unique ability to fill rooms with laughter and love by being unapologetically and undescibably herself.
Visiting hours will be held on Monday, September 28th from 3-7:00 PM at the Shepherd Funeral Home, 116 Main St (Rt. 58), Carver. Graveside services will be private.