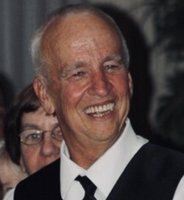 Robert E. E. "(Bob) " Brennan
Robert E. Brennan, 71, of Pembroke, passed away peacefully on March 29, 2019 at the age of 71. Robert (Bob) will be lovingly remembered by his loving wife Anne, his son Christopher and wife Kristin, his son John, his brother Daniel, many friends and family, and finally the two biggest joys in his life his grandsons Jack and Tommy.
Robert was predeceased by his father John, mother Dorothy, brothers Jack, Walter, Patrick and his sister Kathy.
Robert was born on May 25, 1947 in Boston where he grew up in Southie. Robert later served in Vietnam as a marine in the 1st battalion 9th marines 3rd division. While in Vietnam Robert courageously earned a Purple Heart and a gold star, he was a true living American hero.
Robert enjoyed taking trips with his wife Anne, golfing, fishing, watching movies, his dog Louie, playing cards, time spent with family and friends, anytime he saw his grandchildren, and selflessly taking time to extend his hand to help others.
Relatives and friends are invited to attend visiting hours held on April 4, 2019 from 4:00 to 8:00PM at the Shepherd Funeral Home, 7 Mattakeesett St, Pembroke. A Funeral mass to be held on Friday April 5, at St. Joseph the Worker in Hanson at 11:00AM. Interment will be held at the National Cemetery in Bourne immediately following the mass.
In lieu of flowers, donations in Bobs name and memory can be made to the Dana Farber institute.