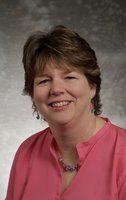 Stacey J. Burns
Stacey Jane (Germaine) Burns passed away at home in the loving arms of her family on Friday December 7, 2018. Stacey was the daughter of the late Joseph J. Germaine Jr. and Jane Deighton Germaine of Carver, Ma. She was the beloved sister of Joseph J. Germaine III and his partner Michelle Cannata, Eric P. Germaine and his wife Amy, and Melanie J. Germaine Marshall and her husband John and son Jack. She leaves her loving husband of thirty years, Stephen L. Burns and her two beautiful children Christopher and Emily.
Stacey is a 1984 graduate of King Phillip Regional High school. She spent 4 years in the United States Navy as a Hospital corpsman at Great Lake IL Naval Training Center where she met and married the love of her life Stephen.
She attended UMass Boston for four years before going on to Northeastern University where she earned her Masters degree as a Physician Assistant. She was dedicated to her work at South Shore Skin Center for 16 years where she was adored by her patients and coworkers.
Stacey loved Disney, spending time at the beach and camping with family and friends. She enjoyed having big celebrations at her home with her many caring friends whom she loved so much. She was always so proud to watch her daughter Emily dance and listen to her son christopher perform in the school bands. Above all, she loved being their Mom.
Friends and family are cordially invited to attend memorial calling hours on Friday, December 14, 2018 from 4pm to 7pm with a service at 7pm at Shepherd Funeral Home at 116 Main St. Carver
In lieu of flowers, donations can be made to Beth Israel Deaconess Plymouth at the Cancer Center support group. 275 Sandwich St. Plymouth Ma. 02360 or Cranberry Hospice 36 Cordage Park Circle Suite 326 Plymouth Ma. 02360