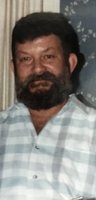 Henry E. Bryant III
Henry Edson Bryant III, died peacefully on August 1, 2018 at the age of 77, surrounded by his loving family.
He is survived by his daughter Teri Vaslet and her husband Mat and his son Hank Bryant, his sister Velna Pitts, and his brother, Brad Bryant and his wife Ginny. Also his 5 beloved grandchildren, Tiffany Townsend and her husband Randy, Amber Bryant, Steven, Nicole, and Mike Vaslet. Also his beautiful nieces Jennifer Bryant, Felicia Dionne and her husband John, and his awesome nephews, Jeff Bryant and Bryant Pitts and his wife Christy. He is survived also by his former wife Roberta (Cobb) Bryant.
Edson loved gardening with his children and grandchildren and being outside in his peaceful yard in Plympton enjoying his flowers and birds. He enjoyed spending time with his family at Saquish beach in Duxbury. He spent a lot of his time reading books on nature and the outdoors and loved having the help of the Plympton librarians to find unique books on these topics. Recently he was proud to be a part of a group seminar on the history of the town of Plympton at the public library. He was one of the first members of the Upland Sportsman Club and he also managed the Club for several years. He worked as an attendant at the Plympton transfer station for several years.
Memorial Visiting Hours will be held at the Shepherd Funeral Home, 216 Main St, Kingston on Friday, August 10, from 4:00 to 7:00PM. A graveside service will be held on Saturday, August 11, at the Hillcrest Cemetery in Plympton at 11:00AM. Immediately following the burial services , a reception and celebration of Henry's life will be held at his home at 70 Upland Rd, Plympton.

In Lieu of flowers donations may be sent to the Town of Plympton Public Library in memory of Edson Bryant: Address: Plympton Public Library, 248 Main Street, Plympton, Ma, 02367.